PAKISTAN 100
BOOTCAMPS
Pakistan 100 has a focus to bring 100 technology
based innovative startups to global level by 2023.
Registrations are Close for cohort-4
What is Pakistan100?
Pakistan 100 is a network of highly professional overseas Pakistanis that are committed to change Pakistan's image as a thriving digital economy by supporting the launch of 100 technology companies by 2023.
Why Pakistan 100 ?
Pakistan is the 2nd largest youth population in the world
With 140 million young people that are mostly connected to the
Internet, we have an opportunity to influence the future of our
homeland.
Entrepreneurship and Innovation in emerging technologies has
a worldwide potential of creating 50 trillion dollars of economic
impact. Pakistan needs to take its fair share of this global market.
Focus Area of Pakistan100
Bringing 100 Technology Based Startups to Global Market.
TECHNOLOGY BASED

SOLVES INDIGENOUS PROBLEMS

POTENTIAL TO SCALE AT GLOBAL LEVEL

Pakistan 100 – Cohort 4 (Bootcamp 2022)
At the Bootcamp you will learn to dream big and hit hard. You will identify opportunities for polishing business skills, learn how to pitch and identify the gaps in your idea in a week long hands on training.
Where ?
Next Bootcamp will be organized in four big cities of Pakistan, Islamabad, Lahore, Karachi, and Hyderabad.
Register now for this huge opportunity and become a part of this fantastic journey to creating an extraordinary impact.
Registration Fee
There will be no registration and training fee but a refundable amount of 5000/- will be charged once you are selected for the final Bootcamp to make sure your attendance. The amount will be refunded to attendees on the last day of Bootcamp.
Moreover, if you are unable to attend the BootCamp due to any reason, the fee will not be refunded.
High Level Process
PRE SELECTION

SELECTION

CONFIGURATION

SUPPORT

PRE SELECTION

SELECTION

CONFIGURATION

SUPPORT

Criteria For Applying
A Startup idea registering for Pakistan 100 must be technology driven.
A Startup idea should have a capacity to solve the indigenous problems of the local market.
A Startup should have a potential to scale at the global level.
Instructions
Only ten teams per bootcamp will be selected.
Each startup will be allowed to have only two team members.
Bootcamp will be organized in five cities
If ten startups are not selected from the same city then Pakistan 100 Bootcamp will invite the selected teams to the other city for participation.
0
+
Application Received
0
+
Successful Ideas by Reviewer Committee
0
+
Successful teams
0
+
Panel of Mentors
Pakistan 100 Startups
Previous Bootcamp highlights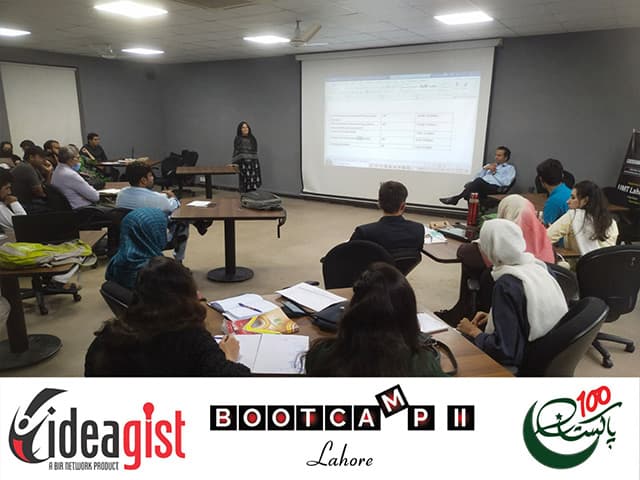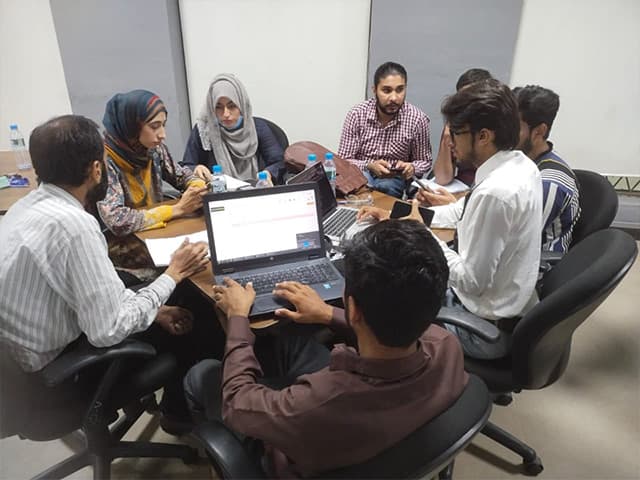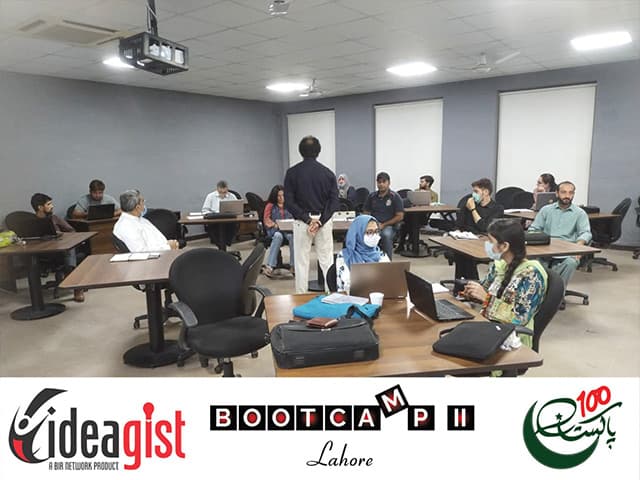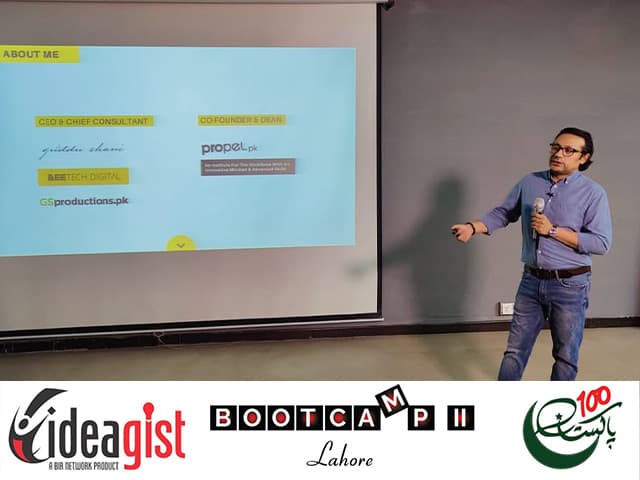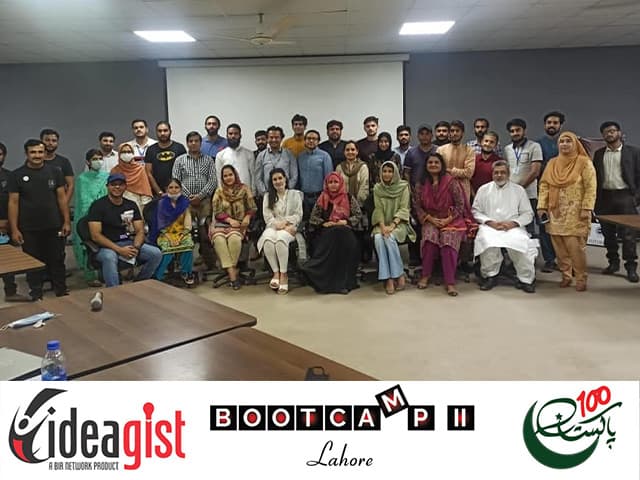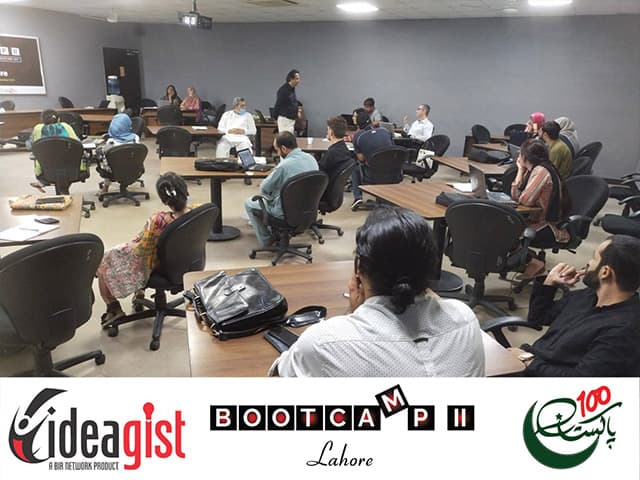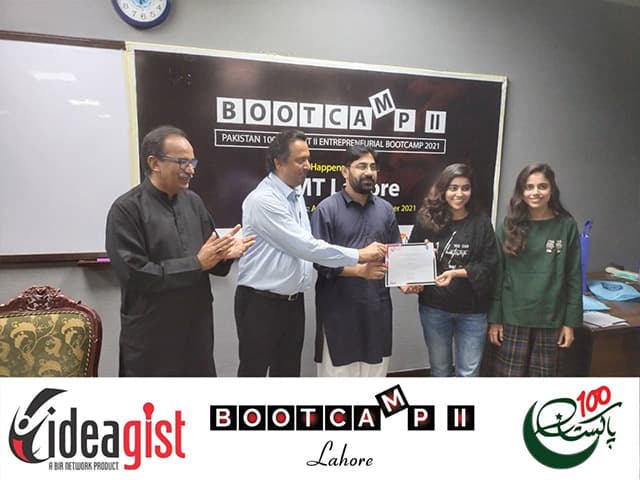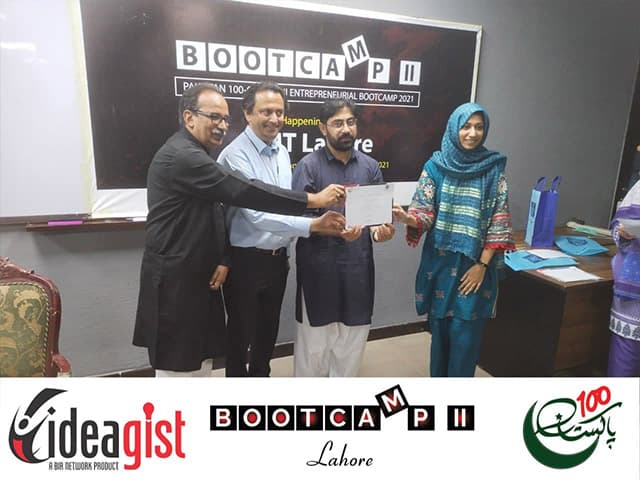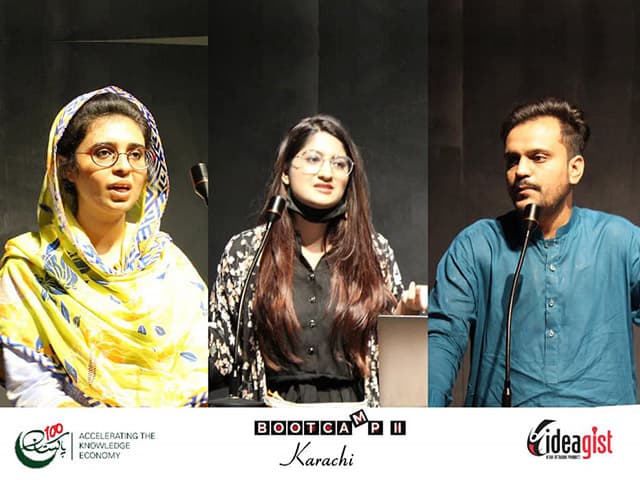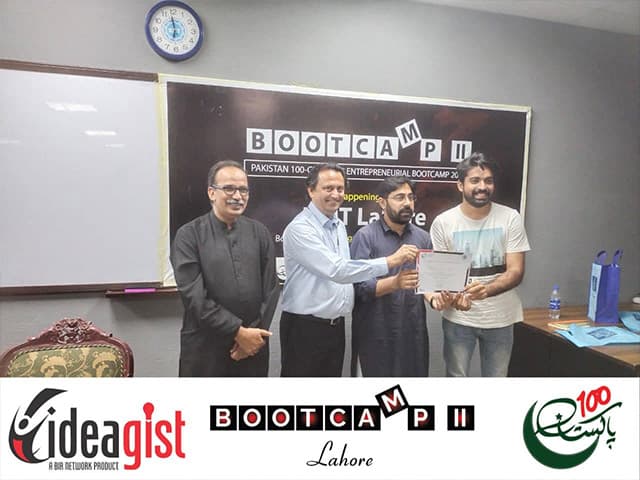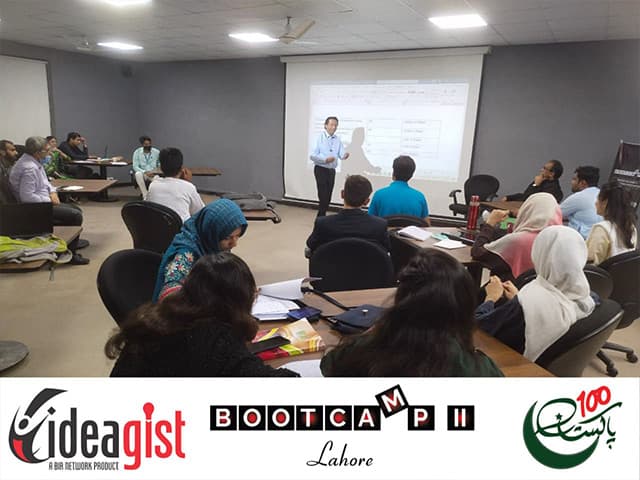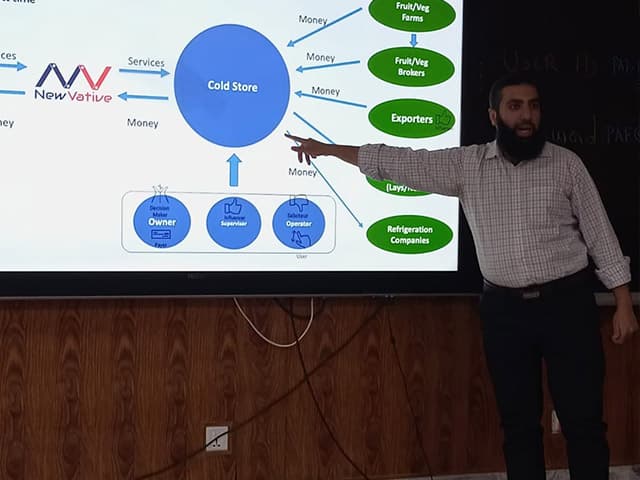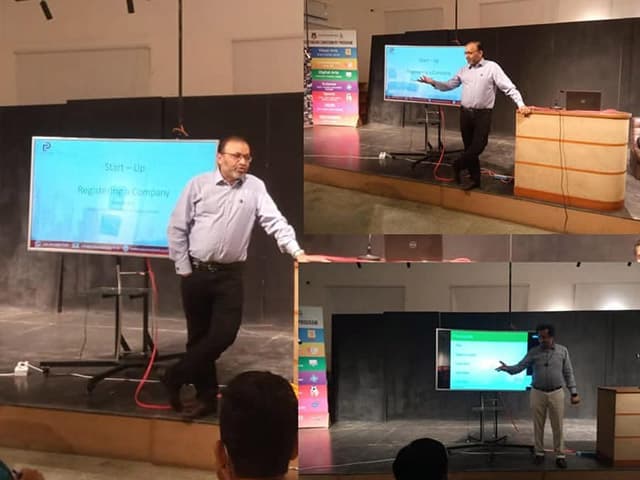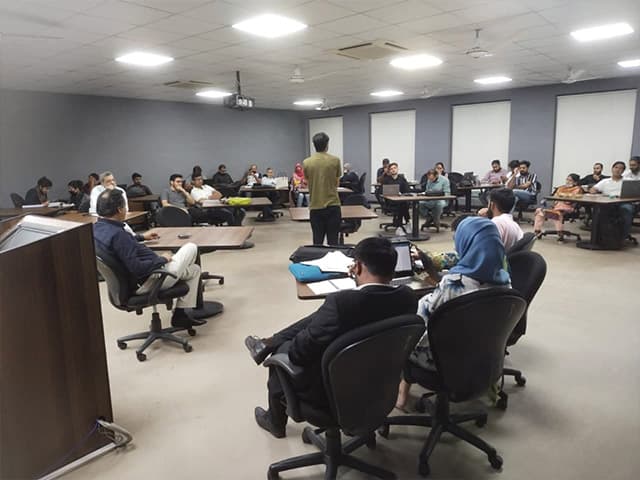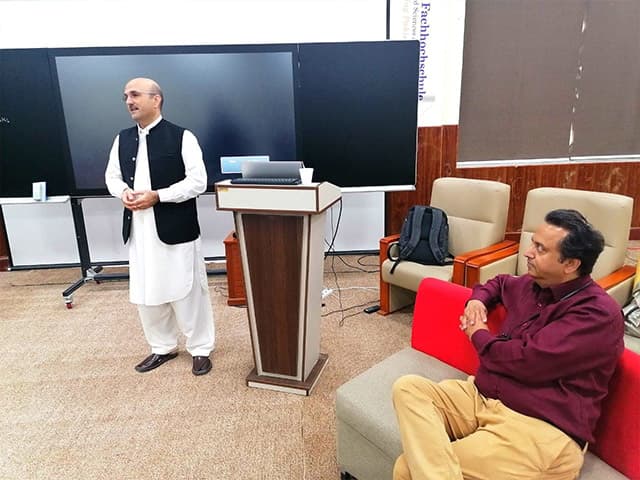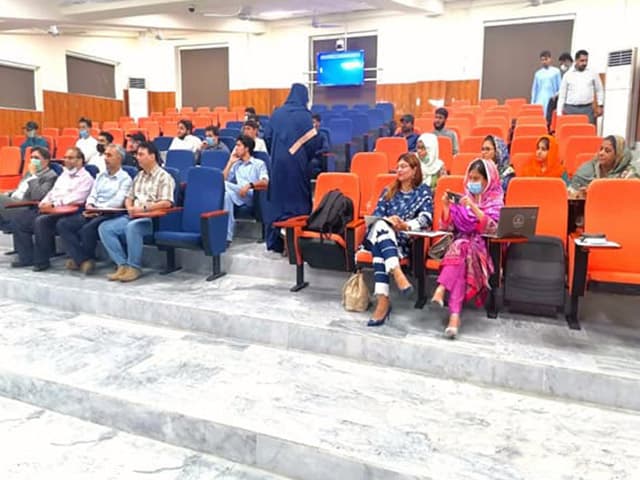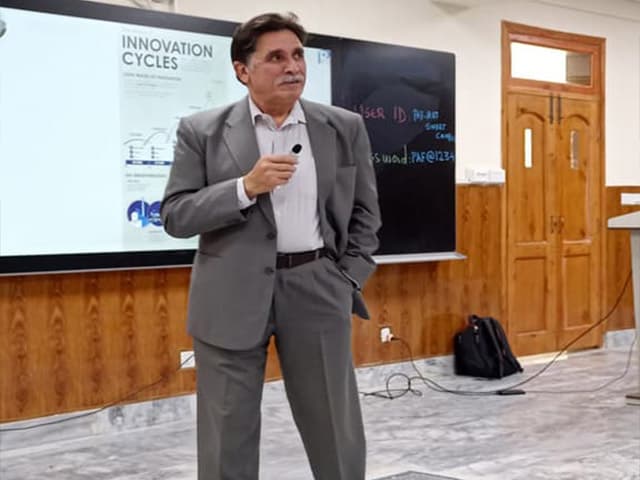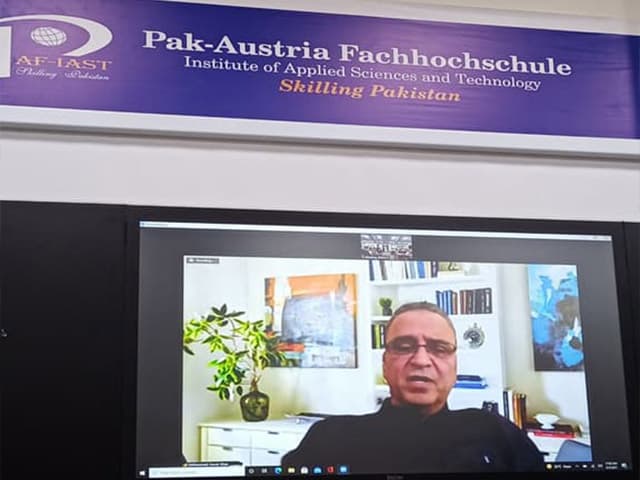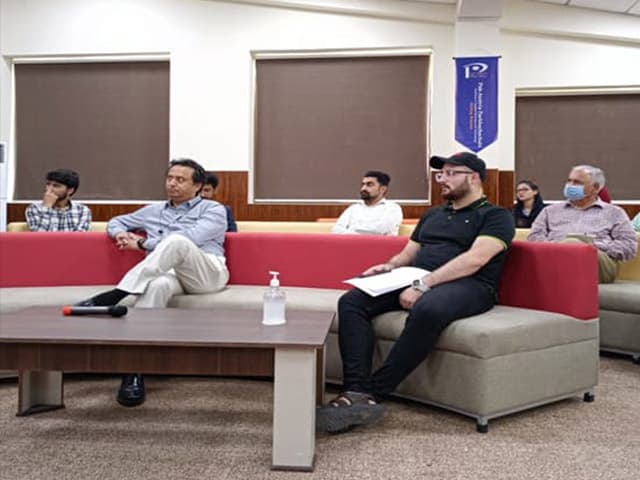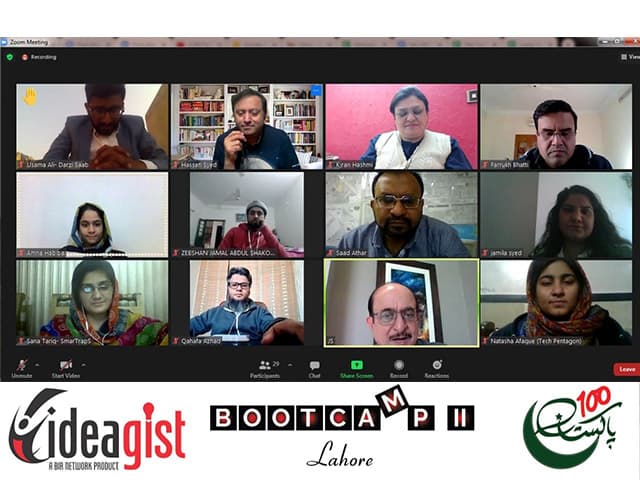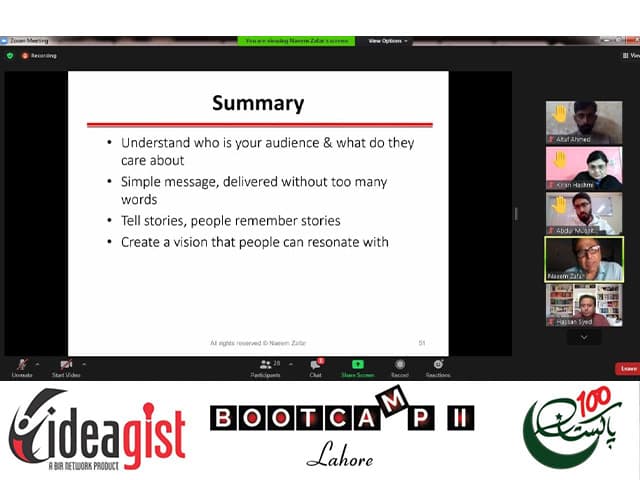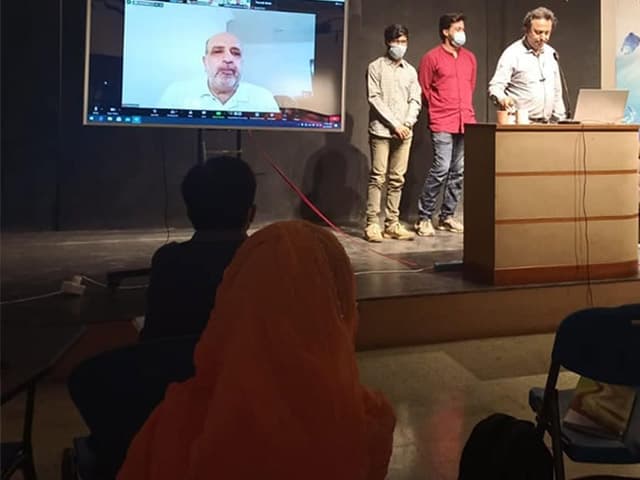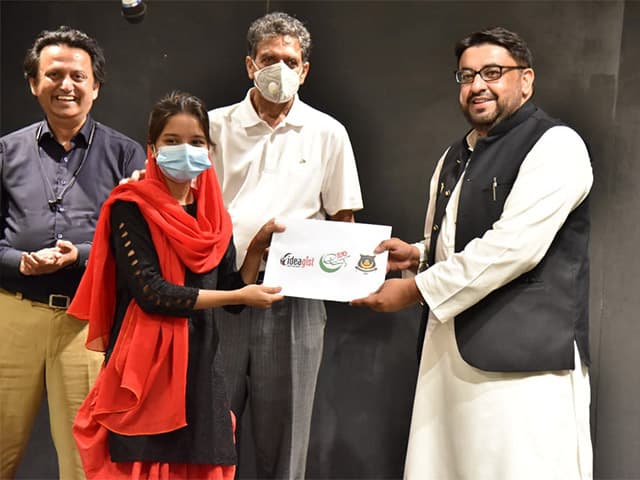 Previous
Next
What Our Alumini Says
It was exceptionally valid, very well conducted and actually this bootcamp has provided me with the reality check of my business.
Drift
Bootcamp has been big time booster for "Hox news"idea. it was very energizing which made me realize that everything is possible if you are committed and passionate to it. Ideagist has a unique feature of collaboration not competition
Hox News
In pre-Bootcamp sessions the mentors were highly experienced and professionals. The online bootcamp was very interactive and productive for me and my business beyond my expectations.
Milkman
Ideagist has provided us networking opportunity. We had a great interaction with US- Pakistani entrepreneurs. it was a great learning that will be continued in our future too.
Newvative
My experience in bootcamp was very good and great. I learnt a lot like, problem analysis, gap analysis, lean canvas and so on. I overcome my interaction fear and learnt how to pitch my idea in front of investors.
ODDI
For me bootcamp was roller coaster ride. Whatever i learnt was very new for me. Ideagist team was so compassionate and supportive. My mentors were specifically extremely talented professional yet too humble and available.
Skillers Education
For me Boot camp was full of excitement. It gave me so much insight and information of my business. Mentors were so inspiring and helpful.
Tech Pentagon
In Bootcamp, I had a great learning. Ideagist team was very cooperative. Mentors were also helpful who guided us about our businesses.
International School of Hospitality
Alhumdulilah, session was very good. I learnt a lot of things specifically I want to mention one that everyone became able to find gap in their businesses but bootcamp helped me to figure out gaps in myself to grow with my business.
Darzi Saab
It was a fantastic experience to be present throughout the Pak100 Bootcamp. I acquired a lot of useful information and fundamental startup analysis that you should be aware of because many of us neglect them when running our businesses. Thank you Pak100 Bootcamp for hosting this interesting workshop for us.
Inventors
I attended the Pakistan 100 Bootcamp cohort-III from March 14-March 18, 2022
That was a wonderful experience. learned a lot about my startup.
polish my skills in certain areas like problem statement, customer identification, lean canvas, and business model
Sustainable Solar Stills
I am very thankful to the IdeaGist for arranging pak100 Bootcamp, it was one of the best experiences, we learn about the flaws and limitations of our startup and now working to resolve them, and coming up with better ideas.
thank you IdeaGist, thankyou Hassan Syed.
Mental Sukh
Previous
Next
Apply Now
Start Your Journey today!