What is National Innovation Showcase
National Innovation Showcase is an online showcase of innovations and inventions that have good commercialization potential, helping universities and research institutions in licensing or selling intellectual property for exploitation.
Universities and Research Institutions in Pakistan have good inventions and research that can be commercialized but most of these inventions are not visible to industry and entrepreneurs that can come up with commercial use cases. National Innovation Showcase will help in bridging this gap and increase the commercialization activity.
Interested? Fill the Expression of Interest form on this page.
Current Status
Launch Status: Under Development
Progress:
2021 – Portal Development: Completed
2022 June – Portal Launch

Initiative Website Coming Soon

Initiative Leader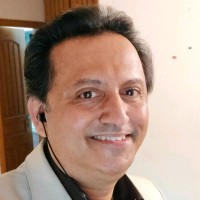 Hassan Syed
Chairperson Aspire Pakistan, Founder NIB


Expression Of Interest Form