What is SHEbrands
SHEbrands is an online concept store featuring a unique selection of lifestyle products produced by small creative women-owned businesses and brands from across the world. Our hand-picked products are pulled together from different women-owned brands and designers from fashion, beauty, jewellery, accessories, home décor, gifts, art, books, music, and technology.
SHEbrands is oriented around the customer journey of discovery and experience of vintage and contemporary emerging women-owned brands and established names, limited editions and rare pieces with affordable items.
Current Status
Launch Status: Due to May 2022
Progress: We are working very hard to bring you hundreds of products from women-owned businesses and brands across the world. From the high street to designers and small independent brands from diverse communities of innovative artisans, designers, artists and entrepreneurs that have a unified vision of growth and dynamic product developments.
Initiative Leader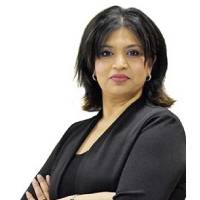 Sayeeda Ashraf
Entrepreneurship and Business Growth Coach | Speaker | Mentor | Philanthropist.


Expression Of Interest Form