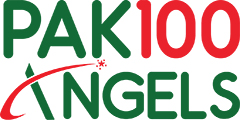 What is PAK100 Angels
PAK100 ANGELS INC. is an early-stage startup investment platform for a prosperous Pakistan.
What is PAK100 Angels Goal
Facilitates

Overseas and Local Pakistanis to invest in early-stage startups primarily focused on Pakistan.
Provides

A platform for early-stage qualified startups to receive initial financial investments, and get foreign trained mentors and advisors to increase the chances of their success.
Offers

Pak100 Angels funded startups
Access to local and foreign (Silicon Valley) investors to receive Seed and subsequent rounds of funding
The use of Aspire Pakistan development support ecosystem
What's in it for Overseas and Local High Net Worth Pakistanis
Invest in qualified early-stage Startups through Pak100 Angels
Have a confidence that their investments are being made in the startups qualified with the best practices investment due diligence
Offer their assistance to early-stage startups in return of equity, based on their prior relevant experiences
Great opportunity for Startups to get an early stage investment!
Get a Pak100 "Friends & Family" investment to develop MVP (Minimum Viable Product) and early customer adoption for the Angel or Seed funding
Founders and entrepreneurs get the grassroot level help in

Business model and focus
MVP development and go to market strategy
Investment pitching
Development support ecosystem
Global networking

Access to foreign experienced Mentors and Advisors
Current Status
Initiative Leader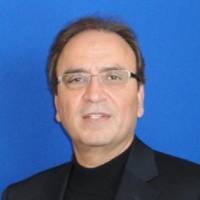 Mohammad Anwar Khan
Founding Member & Global Convener, Aspire Pakistan


Expression Of Interest Form