What is Biz Setup 360
Business Setup 360 is a one-stop-shop for getting your business up and running in the USA. We can help you setup your startup business in the USA as well in business registration in Pakistan.
We provide services to open a Business Corporation, LLC, Bank Account, PayPal, Stripe Account, Virtual Office, US Phone Number, Mailing Service, Tax Service, WEB Development, Digital Marketing, Artificial Intelligence Chatbots, Amazon Seller Account, Amazon Virtual Assistant, Amazon Training, Shopify Account, Etsy Account, and much more….
Current Status
Launch Status: Biz Setup 360 Launched 2020
Progress:
bizsetup360.com Website is Live
Happy customers all around the world
Business model and focus
Global Network
Experienced Mentors and Advisors
Initiative Leader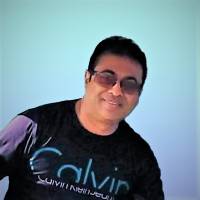 Munir Muhammad
Innovative Technology Consultant, Tech Entrepreneur and Innovator


Expression Of Interest Form