Pakistan Engineering Council
The President of Federation of Pakistan Chambers of Commerce & Industry Irfan Iqbal Sheikh -President FPCCI 2022 welcomed the Pakistan Engineering Council delegation led by the Chairman PEC Eng Najeeb Haroon along with the members of ICE, Respectable GB members (those who were in Lahore ) also attended the meeting at the FPCCI office in Lahore.. The Founder and Chairperson of ASPIRE Pakistan were also in attendance via zoom. The primary purpose of the meeting was to break the ice between the two organizations, especially highlighting the importance of close collaboration between FPCCI, PEC, and ASPIRE Pakistan in developing innovative startups and promoting entrepreneurship. The following points were proposed by Dr. Samreen Hussain, head of ICE and Vice-Chancellor of Aror University, and were agreed upon in-principle by everyone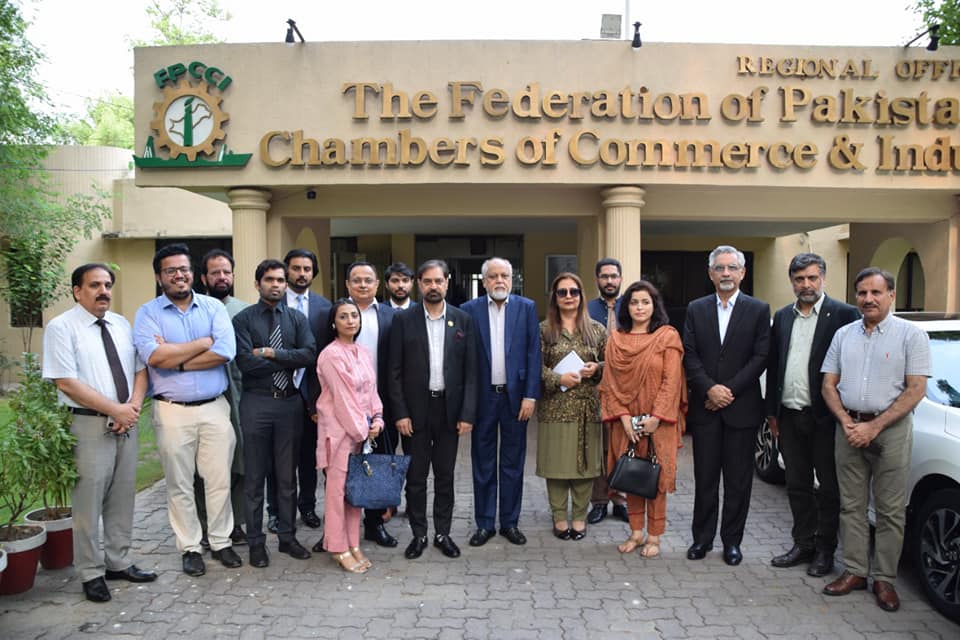 Following three points were agreed in principal:
To provide exclusive space for PEC pavilion in the upcoming event to be jointly organised by FPCCI, and NIB on 31st July, 2022 to showcase top 30 to 50 ideas of engineering business ideas and startups .
Selection of top five projects by Joint Committee / jury for subsequent support for investment through relevant forums and PEC
Continued collaboration between PEC and FPCCI to promote entrepreneurship as a tool to eradicate issue of Engineers' unemployment hence encouraging engineers' role in knowledge based economic development.
To provide PEC "Entrepreneurship Support Offices" in all regional offices of FPCCI after formal agreement between the two parties
Aspire Pakistan
signed the
MoU and FPCCI
to follow after their legal vetting .
ICE
has also proposed
FPCCI
to identify sick or close to bankrupt industrial units anywhere in Pakistan so that they can be assigned to skilled
unemployed engineers
to make them up & running with due share holding.